My name is Carolyn McDaniel. I am blessed to be the owner of My Travel at Midtown. My career in travel began 18 years ago in Alexander City, AL with Russell Corporation as an in-house corporate agent. After a period of time in Atlanta, GA in corporate travel, I moved to Auburn, AL and transitioned into leisure travel as well as corporate for the past 13 years. In a nutshell, for the past 18 years, I have learned "travel" from top to bottom, and grown from agent to owner. I will always be an agent at heart. I love to help make client's travel needs and travel dreams happen.
The most important part of My Travel is the relationship we have with each client. I believe you have to build that relationship from that first meeting. We believe in excellence, honesty, integrity and personal service for each client. Around these values, we will earn your trust and confidence as we meet your every travel need.
Whether you are an individual, family, group or corporate client, we will help you make the right decisions for that vacation, honeymoon, or business trip. We are excellent interviewers…we make sure we know what your desires are and what is required to make them happen. From initial travel arrangements, to flight upgrades, car, hotel and special arrangements (flowers, room gifts, etc.), we make sure they happen.
We love our clients. They are each special customers and friends to us. Let us add you to our growing family. You will not be disappointed.
We are My Travel at Midtown and we want to be your travel counselor. We are called to be different.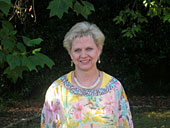 Email:
Phone: (334) 749-0877